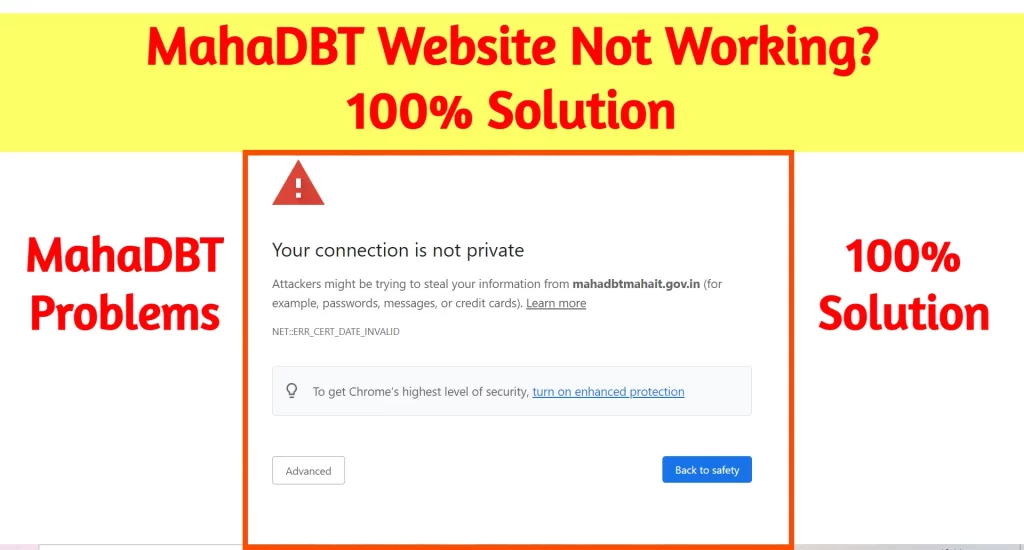 Mahadbt Website Not Opening? Trying to open mahadbt scholarship portal and showing this (Mentioned in Image) error. Don't worry today in this post we are going to solve this issue.
Table of Contents
Important : MahaDBT Find All Eligible Schemes
Mahadbt is the direct benefit transefer portal by government of Maharashtra. Through Mahadbt Maharashtra government distributes all the schemes to Students. MahaDBT is not only limited to up to students it is also used to distribute various scheme funds to farmers.
Why Mahadbt Website Not Opening/Working
As we all now that mahadbt is the only portal used by government of Maharashtra to distribute students scholarships as well as Farmer schemes. As many students and farmers visits mahadbt website simultaneously hence the website goes down results in not opening mahadbt website.
Due to lot of load on server mahadbt website may not work properly. Also due to SSL certificates issues mahadbt site may not open directly.
So mainly there are two errors which can cause improper working of mahadbt website. To overcome any of these two errors we have given detailed stepwise solution so that anyone can easily access mahadbt website.
Error 1 : Your Connection Is Not Private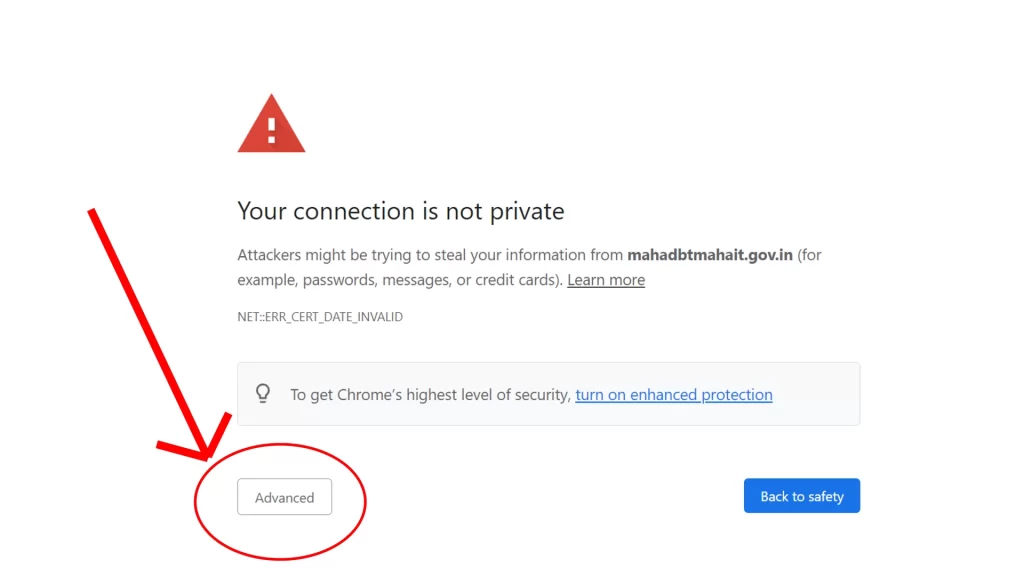 We know that many of us may faced this error at least once while opening mahadbt website. Mainly this error occurs due to invalid SSL certificate present on MahaDBT server. Dont worry you may have confused with what is SSL It is nothing but https (security layer on http).
Instead of thinking too much just follow the given steps to solve this issue.
Step 1
Once you visit mahadbt home you see error as " Your Connection Is Not Private " .
Now click on Advanced button as shown in above image.
Step 2
Now you can clearly see the error description, ignore this message.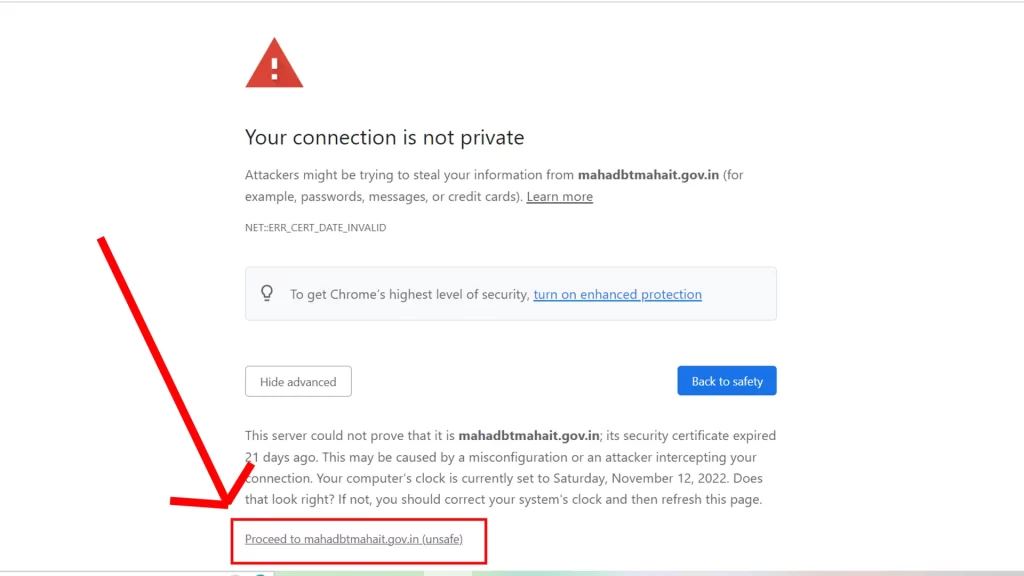 Click on Proceed to mahadbtmahait.gov.in (unsafe) button.
Thats it you are now ready login, register on mahadbt portal.
Important : MahaDBT New Applicant Registration, Login, Forgot Username & Password
Error 2 : This site can't be reached
This error mainly occurs due to load on server i.e. when many visitors visits mahadbt website simultaneously the website goes down and shows this error.
The simple solution for this error is to wait until the website comes online back.
To get quick updates regarding mahadbt dates and application status please join our Whatsapp group and Telgram group. You can also discuss your issues into groups.